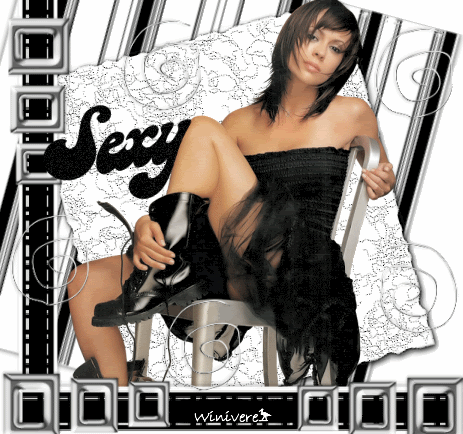 I woke up crying in my sleep. Grr @ I hate when that happens... I try to be strong, but my body always seems to come to my defense, even if it is only through a few tears...

I am embarrassed about spilling my guts out yesterday. What was I thinking when I thought that Mother had finally changed?!! The only time I remember her actually being happy about the way I looked was when I had a short haircut like a boy and I was wearing a size zero. Having my hair cut that short was not by choice... it was because of a bad haircut that had to be re-cut.... Being a size zero was also not by choice... It was because I was in a bad car accident and was not able to eat anything but liquids...

In Mother's eyes, I am and will always be nada, because: (1) I am not a boy and (2) I am no longer a size zero... It wouldn't matter to her if I had a million degrees on my wall or if I was friends with Sister Teresa. The only thing that is important to her is appearance, which is ironic, because she doesn't want me to look sexy and she doesn't want me to have a nice place to live. She hates it that I have boobs and that I live in an apartment with electricity and running water inside. Makes me want to get out of this humble apartment where nothing works and move into the best possible apartment I can afford! That would REALLY shock her! LOL...

I know I am the one to blame, because I don't want to look like a boy and I don't want to be a size zero... That is where the conflict lies... Oh, I could snap back with all sorts of words and things that I have kept my mouth shut about just to boomerang the hurt, but really, what point is there in that?!# Telling someone they are fat is just as ridiculous as telling them that they are short or skinny or that they have a big nose. No one knows our imperfections better than we do, so what makes some people feel that it is their duty to tell us we are not perfect. Do they think we are dead or blind or so out of touch with reality that we cannot see our own faults?

Like Marilyn Monroe, no one ever told me that I was pretty when I was a little girl, and no boyfriend or husband ever told me that, either, but that never stopped me from wanting to make something of myself. I am sorry that will never be enough for her. Her never ending cruelty may hurt, but I know that in a couple of days, I will snap out of it, because the survivor inside of me will NOT allow her to break me...

The moon is waxing...
There are more important things to think about...
* I will not get paid until December 15. I will have to make a hot check to pay my rent this month. I have never made a hot check before... Will it cause me problems to stay in my apartment until I get paid???! I must trust God to provide a roof over my head.
* Because of distance, I have to gas up every other day to get to and from work. I am happy that the price of gasoline continues to go down. I must trust God to provide my car with gas to be able to get to work every day.
* I have not been able to find a thermos to take something warm to eat to work, but that may be because I don't have the money to buy it right now. God knows what I need before I even ask. I will trust in Him to provide lunch. LOL
* I have eight cases so far, and those families are dependent on me to help them. This week, I hope to learn as much as I can about my job so that I do not have to depend on the knowledge of the other girls to get my job done.
* I was hired, because my bosses believe that I will be able to do this job. That means that there should be no doubt in my head that I will pass probation. God opened this door of opportunity for me. I must trust that what God has opened for me cannot be closed by a mere human being.
XX
P.S... Grrr @ computer problems right now... unable to visit your journals... will keep trying while I am trapped in the wash cycle...