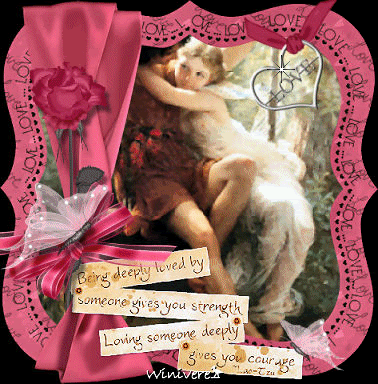 What is she doing? Why is she always heading out the door?! LOL... Stop asking! ha ha ha ha...
@->----
While I have the time, I've been busy trying to find a new nest... I should have been writing about the apartments as I was seeing them. I hope I don't get mixed up. LOL... At all of them, you have to be working for a certain amount of time before they will consider you, which means that I will have to spend two hours driving everyday or stay overnight at Mother's, which would be hard because she doesn't have good electricity.
My favorite places have been the townhouses.
One of them is two bedroom/1-1/2 bath with a fireplace and french doors that go into a small backyard covered patio. The kitchen is a bit crowded, but it has good kitchen storage and an open bar. There are ceiling fans in the dining area & in the master bedroom. The bedrooms are upstairs. The windows are small and the closets are small. It is a pretty dollhouse apartment, but I felt kind of crowded in it.
The townhouse I like best has fenced security. It is a two bedroom loft with 1-1/2 bath. One of the bedrooms is smaller, and it is a loft overlooking the living room. I would like to use it as an office/craft room. The apartment has ceiling fans, a cook-friendly kitchen, washer-dryer connections, and a small backyard covered patio. There is also a gym on the premises for an extra $10 a month. This one is a little more money than the other townhouse. I don't remember the closets in that one except that there was good storage under the stairs... What I liked best about this one is that the fenced gate will make me feel more secure, and it felt more like a house.
As far as price, the cheapest apartment I found is a two bedroom- two bath with a covered front porch. It is a $99 move in with $100 deposit and an application fee. There is one walk-in closet in the middle of the apartment... wierd placement, I know! The closets in the bedrooms are small and the windows are only half windows. (grrr)The kitchen was the biggest disappointment. There is a small pantry, but this is clearly a kitchen that was built for a very tall skinny woman who only eats sandwiches and potato chips and perhaps a dill pickle on special occasions. The kitchen has very little storage and it is so crowded that the cockroaches will have to walk piggy back. I have no idea how I will be able to reach the cabinets, because a stepstool will not be high enough and a ladder will not fit. Also, there are no washer-dryer connections, so I will have to drag my laundry to the laundry facilities on the premises. The only good thing is that the rent is cheaper than the rent I pay now. Because of price, this is the one I am most considering, because it will be the fastest for me to move into, and I would have an extra bedroom and an extra bathroom. It has a six month's lease, which should give me time to bring the rest of my stuff from Rockport and to work on saving some money, because I am in great need of a better car. This would be the best short-term goal, and if things work out according to plan, after six months or a year of living there, I can consider moving into the townhouse that I would rather be in.
P.S. The full moon is here. Time to diet.