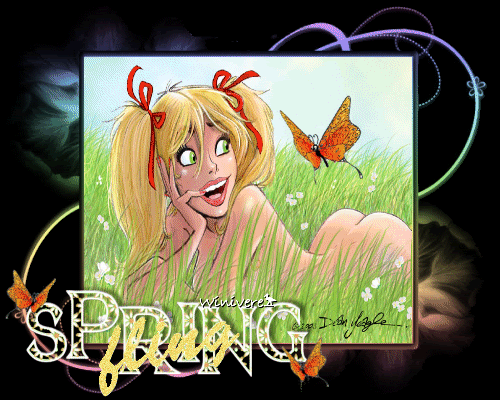 Last month, I was surprised to see a lady at Wal-Mart wearing a Mary Kay jacket. OMG @ it's a pretty good way to advertise... so she had me fill out some survey and I got a free lipstick. That next Monday, I went in as a guest to one of their meetings. They have been having demonstrations on how to have parties focusing on only a few products at a time.
One night they had a Lucious Lips meeting.
Another night, they had a Pajama Party meeting with a
Pajama outfit contest... and of course, I won that! LOL... I wore a black Tshirt with pink pajama bottoms, red Elmo slippers, fluffy pink boa, tiara, hair up in pigtails with two pink curlers, a blankie, and my guest was my teddy-bear Fonzi. LOL... I won first place (a little bag of some Mary Kay samples).
Last Monday, some people dressed up in this Spring's tropical trends and accessories. Some of the fashions were from Stein Mart, but most were things in people's closets that were jazzed up with new tropical glass and wood jewelry and tropical straw purses. The girls came up one at a time so that the Director could do their makeup with Mary Kay makeup. It was so much fun!
This Monday, they want all of us to dress up in something tropical. I found this fabulous material in green and turquoise on a brown background, so I will be making a simple sundress without a pattern... unless if it turns out to be a skirt... I hope I bought enough material. LOL
As previously mentioned, I am working as a Personnel Clerk with the United States Census Bureau for only $8.00 an hour. The reason why I took this position instead of the higher paying jobs is because the higher paying jobs do not last very long.
After everyone is counted, there is still clerical stuff to do, so this job can extend months longer... but it is NOT enough to pay my rent, car, car insurance, utilities, gasoline, etc, and groceries.
I am enjoying going to the Mary Kay meetings, even if I am NOT a consultant. I am thinking about going into the Mary Kay business, but I am kind of scared, because I don't know that many people. Still, it is only $100 for the starter kit. That is not a big investment at all for something that might change my life... Plus, you get to discount utilities, phone, mileage, etc., when you do your taxes... Would this be a good opportunity for me?