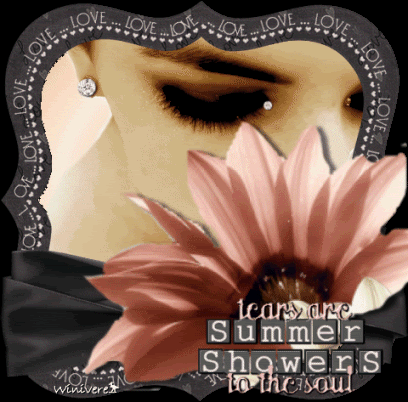 Good Morning, my lovelies... Yes @ I am still alive! LOL...
As you probably predicted, my "job of little pay" took complete control over my Single Girl world of non-existance. Squeezing blood out of every penny takes great creativity, not to mention a lot of Self-Denial of the everyday things that you can only wish for. The year 2010 stormed into my life like an unbelievable twirling tornado that is almost at yet another year's end... and now, the vicious circle of my life has returned to the same crossroad where I was in January... Yes! My job of little pay with a little bit of security has come to an end and I am back to Square One: looking for work so that I can get unemployment. Unfortunately, it's as if I never left, because the only leads are the same high-turnover jobs that I applied for in January!
I have been in MK for three months,
but the hours at my previous job kept getting in my way. My work hours were so unpredictable that I was unable to plan anything for my business, and sometimes, I was not able to attend the meetings... And yet, someway, somehow, my business was blessed with three MK customers. Last month two people in my unit won Mary Kay cars and I was witness to four people in my area who received Recognition and Achievement on stage at the Dallas MK Seminar. I KNOW the opportunity is there, because I have been a witness to it. I just need to make the efforts required to make it happen for me...
Although it doesn't seem like a big deal to me, I got people buzzing about my efforts to get to Seminar. My job ended on July 21 at 8:00 p.m. I got home a little after 8:30 p.m. I was still undecided about going to the three days left of Seminar, because the girl I was going to room with was going to Seminar in August instead of July, so I didn't have a place to stay. The registration was unrefundable. The bus ticket was unrefundable. What's a girl to do?
You got it! At last minute, I decided that if there was no place for me to stay, I would go for a day... and if I got the burning desire to stay an extra day, I would sleep over at the bus station for one night to get an extra day of Seminar... So I quickly packed only what fit in a backpack and a large purse, called a friend to take me to the bus station, and was at the bus station by 10 p.m. The bus did not arrive in Dallas until 9:30 a.m. the next day. Sitting down on the bus all night bus paid it's consequences on my bad knee, and the first thing that happened when I got into Dallas was that my backpack came apart!!!!! But what was so wonderful was that the Convention Center was within walking distance! It was only about four blocks away. I registered, got my free products, went to the day's events, had to go to First Aid to get an icepack for my knee, but was able to watch the rest of the day's events through a big TV screen in the hall, because I was unable to go up and down the arena stairs. When I came in contact with my director, I discovered that she and two other directors separated from the group, because there were originally nine people in a suite. That meant that I had a place to stay and that I could stay for the rest of the Seminar. Breakfast was free at the hotel and Lunch was free. That helped, because I could eat some and save the non-perishables to eat at night. Seminar was wonderful... the most wonderful entertainment, great speakers, wonderful stories of Success, and regular ladies like you and me in beautiful evening gowns receiving honor, recognition, awards, tiaras and roses.