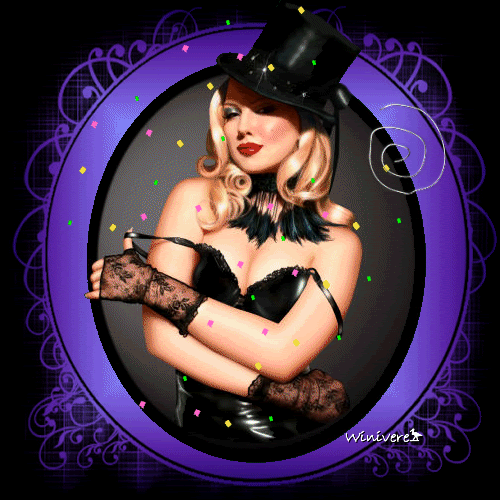 This tag has a bit more animation than most of my tags, so it may take longer to load...
With New Year's Eve approaching, it is interesting to note that some people perform certain New Year's rituals. Are there any that you might add?
1. Stay up past midnight.
2. Kiss someone at midnight.
3. Open & close doors to let out the Old Year & let the New Year in.
4. Money must be placed in every wallet in the place to ensure for a prosperous year.
5. Eat 12 grapes at midnight.
6. Wear red panties or boxers for love.
7. Wear gold panties or boxers for prosperity.
8. Throw coins into the home at midnight and leave them there for 24 hours. Then, put them on your altar or give them to the needy.
9. Make New Year's resolutions.
10. Eat fish for prosperity.
11. Eat black-eyed peas for luck and money. (yuck!) LOL
12. There should be food in the cupboard and in the refrigerator.
13. Make noise to ward off evil spirits.
14. Checks should be written & mailed before January 1st.
15. Wear something new on New Year's Day to ensure receiving more new clothes in the year.
16. Dance around a tree in the open air to have good luck in love, prosperity, and health.
17. Don't throw anything out on New Year's Day, not even garbage.
XX
P.S... The New Moon joined us yesterday. Time to stop dieting & eat "normal" within reason... Didn't do so well this time around, because there were too many temptations ~ fresh baked cookies, tamales, and of course, chocolate (although the chocolate did bring about what could have been a great dream)! LOL