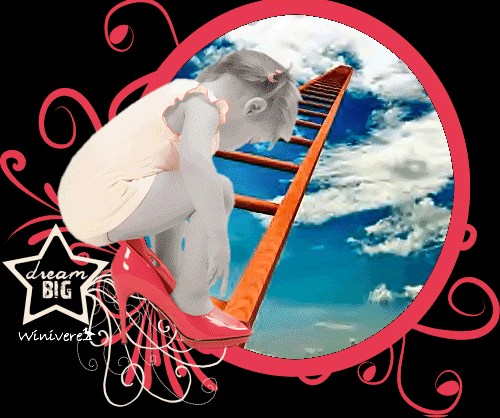 LOL @ the majority is still asking if I got a job. I guess everyone missed the entry... It happens...
I am not sure if I have a job... The man who hired me is doing things backwards. Just last week, he was asking me for references (after he had already told me that I start work on November 17)... But I am not going to question this... I am just going to show up for work tomorrow... After all, the worst he can do is ask me to go home. LOL...
I think the man who encouraged this man to hire me was the man in my dream. Remember? My dream suggested that I was going to get hired by a man... I am thrilled about that, because all the women I have worked for have been exactly like Miranda Priestly... (bosses from hell) LOL...
There have been two films that have caught my eye in the last few years... "Girl With a Pearl Earring" and "The Devil Wears Prada"... mostly because these were professions that I originally dreamed of going into... I don't know if I was fortunate that life took me in a different direction... or not... It may have been to protect me from the hardships and cruelty of art and fashion design.... or from having to live in a big city far away from my family... or maybe because God felt that I would find life more rewarding by helping people... Only God knows why He does things the way He does. Whatever His reasons, it is not my place to question them...
I spent most of Saturday watching "The Devil Wears Prada"... mostly studying the fashions and commentaries, really... the colors and the combination of colors... Looks as if the only bright color used was red and it was only in accessories... a pair of gloves, a belt, a pair of shoes, outerwear... The rest of the colors were neutrals in black, brown, beige, winter white, black, black, and more black... As Vera Wang says: just a little touch of surprise... Most people wear black, because it is slimming... I wear black, because it is elegant and chic and because most of the fashion designers use it a lot... but black is also very easy to match and "mix and match," so it is also very economical.
The wardrobe strategy in the movie helps me to rethink the clothes in my closet. It makes it easier to decide which clothes to keep and which clothes to donate to charity. I have written down on paper what combinations I will be wearing this week, so that it will be easier and faster to get dressed in the morning and so that I don't end up wearing black everyday... but especially because it will take me at least an hour to drive to work everyday so getting dressed quickly will be crucial. Thank God for the time change, although I may end up getting home in the dark... As expected, the movie mentioned that the shoes are what makes or breaks the outfit... I am so worried about my back, my feet and my ankles making it through the week, so I continue to pray a lot for the improved health of my body...
At mass, the priest always prays for our protecton from anxiety... I always smile to myself, every time I hear it, but ever since the full moon, I have been eating like crazy, because I have been so nervous... There goes the Moon diet! LOL... but the dieting days continue until the New Moon, so maybe I can manage to get myself back on track... I keep telling myself to stop being so nervous... My scale no longer works and I cannot find a battery to fit it anywhere, but someway, somehow, I have managed to carve an inch off my waistline.... Oh, so happy about that!