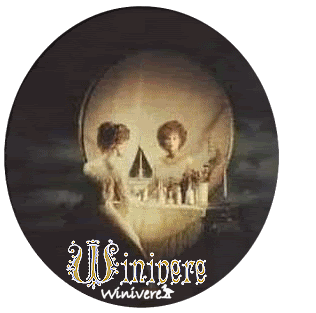 I made this tag by trial & error. I will have to revisit PSP to see if I can figure out how I made it. LOL... Sorry @ no blank available at this time.
In the Valley, as in Mexico & other Latin cultures, people have been busy preparing for the Day of the Dead. It is a three-day celebration of two cultures: Indian and European. The celebration begins on October 31st, but November 1st is the day when we celebrate All Saints Day in the Catholic Church in memory of the Saints who served as an example to us, and November 2nd is known as All Souls Day, the day when we celebrate the lives of friends, family, and people we admire who have gone before us...
The culture believes that we have three deaths: death when our body stops functioning, death when we are buried in the ground, and death when there is no one left to remember us.
@->----
Just like the Egyptians, the Aztec, the Mayan, and the Toltec Indians used to bury their dead in earthen pots, surrounded by things that they would need in their after-life. The legend of the Day of the Dead is that when we die, our soul goes to the Land of the Dead and once a year, it is permitted to return to earth to visit with our loved ones... so for this culture, Death is not to be feared, and it is not a time of mourning. Death is a time of joy.
@->----
Preparation for the Day of the Dead begins early, because so much more is involved than it is for Halloween. It is a busy time, because people are busy preparing for their deceased"guests."
@->----
The first major project is decorating. Altars are prepared by stacking empty boxes at different levels and covering them with a cloth. The altar is adorned with sugar skulls, candles, marigolds (the flower of the dead), pictures of Saints and deceased relatives and idols, and things that the deceased loved when they were alive, including their favorite meals, cigarettes, and beer or liquor.
@->----
This is an altar for Selena Quintanilla Perez. She was the lead singer of Selena y Los Dinos. I like the special surprise of her face at the bottom of the altar, surrounded by marigolds. Yes, shrines may also be set up for Marilyn Monroe, Elvis, or other famous people who had special meaning for the people who prepare the altars in their homes.
Yes, you will see food, cigarettes, and beer or liquor on the altars, according to the likes of the deceased. Blankets and pillows are laid out for them. A special setting of food and drink is also left on the table for them. Everything is prepared as if they were greeting a guest who is alive. This requires a lot more preparation than it does to leave out milk and cookies for Santa. The celebration also continues with song and dance and parades in the streets with people dressed as skeletons.
This is a "Nicho." They are little 3-dimentional boxes with skeleton figures inside of them. This one is called "La Historia de Un Amor" (Story Of Love). The boxes are usually funny and picture skeletons doing everyday stuff. Some nichos are of celebrities like Marilyn Monroe or Elvis. Wish I could find them on the Web. LOL... These are especially popular uring the day of the dead celebration, but people display them in their homes all year around.
I love this one. LOL