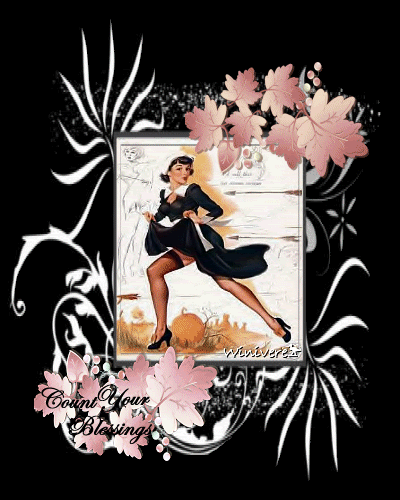 Happy Thanksgiving, Everyone! I have no clue as to why my computer is running slower than a snail today... but it happens! LOL...
.
I know it is a dangerous time to travel, but I am playing chauffer today. I am driving Mother to spend time with family for the Thanksgiving holiday, so I will be driving six hours to get us there today. She talks all the way and she is a back-seat driver, so wish me luck! LOL... Hopefully, we should be back by Sunday.
.
Remember always that being grateful should be a part of EVERY day.
.
Wishing you a wonderful day!
XX
P.S... We are going into the New Moon... time for beginning special projects...
I have made three friends at work, maybe four. Unfortunately, they are not the ones I share an office with. The girls in my office are already whispering behind my back or should I say in front of my face? The skinny girl on the other side of the building comes into our office to make them laugh, but she never looks at me in the face... I don't want to have problems at work. The bossmen still have serious faces. I see them frequently talking alone to each other in the hall and on campus.. makes me wonder what is going on... but yesterday, the boss's secretary finally brought my letter of acceptance to me for me to sign... It is weird that they continue to do things backwards. They still haven't gotten my fingerprints or taken my picture for the ID, but I guess that will happen when they are ready. LOL