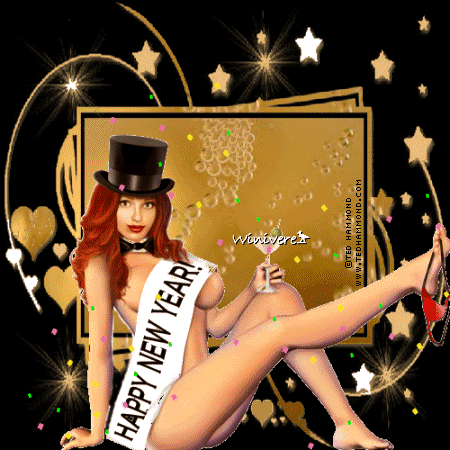 A clean slate... A whole new start... Another chance to start over...
What will your New Year resolutions be this year?!# Although I have a general idea, I am still thinking about what I really-really-really want for 2009. Too often, we start out with a bang, but then, we tend to forget about our resolutions, because we get so wrapped up in the busyness of life. Will that be my fate this year or will this year be the year that my resolutions are finally met?!
I was unemployed for 10-1/2 months of 2008. That means 2008 was a lot about sacrifice and keeping an extra close look at each and every penny, but it also brought more respect for money and where it is spent. That is an important and valuable lesson that should carry forward into 2009.
Finding a job so late in the year also makes me appreciate how important professional relationships are and how important it is to take care of your job. No matter how humble or how stressful your job is, we have to do what we have to do to be able to do what we want to do, so taking care of my job and passing probation at work is something that also needs to be carried forward into 2009.
Hummm... looks as if my list has already started forming itself without any effort on my part... There are other things I am considering. Will come back with that list later...
Best wishes for a wonderful New Year!
XX