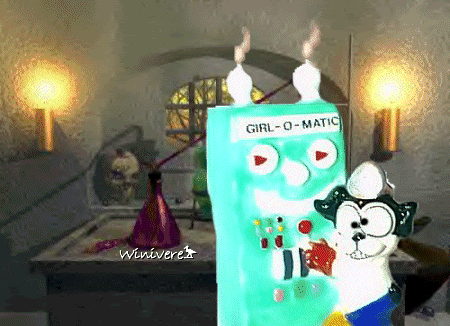 Can't find the girl of your dreams?!# Create one! LOL... Wonder if this little guy has a Man-O-Matic machine, although Richard Gere and Mario Cimarro are enough to make me drool. LOL...
Things continue to be busy at work, and I continue to play catch up... Unfortunately, I had to participate in New Hire Orientation today... Yep @ I am only now getting it... While I was at the Orientation, my boss discovered
that I am behind in my updates. OMG... If I had been at work today instead of Orientation, I would have filed them, and he never would have known that I was behind. He sent me an email about it, which is bad, because the email means that it is documented that I messed up. I hope it doesn't hurt my probationary period.
Prayers requested here, please...