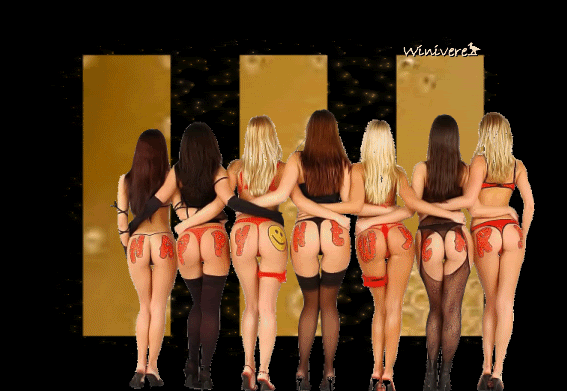 O.K., Winivere... So WHAT do you REALLY-REALLY-REALLY want for 2009?!# Well, two goals have already manifested themselves all by themselves in my prior entry... so let's start with that and go on from there...
1). To respect money and to be more aware of where it is spent... I want to continue to put away $100.00 per pay period through actual $100.00 bills, but... I also want to live on as close to half of my income as possible.
2). To pass probation at work and to take care of my job... This includes taking care of professional relationships, taking advantage of any mentoring that is available, doing all that I can to become an expert at my job, and allowing my work to shine.
3). To live in a doll house... This is a continuation of 2008, which includes simplifying my environment to only those things that make me happy and donating the rest to charity. This also includes being organized enough to be able to find things when I need them.
4). To take better care of myself... In spite of my health problems and my many injuries, I continue to be a walking miracle... It's time to stop putting myself on the backburner of LIFE... Time to lose the weight I gained from the last bad man, to regain my health, and to allow myself to be pampered.
5). To strengthen friendship and family ties by hand-writing more letters... Once a month, I will write a letter to someone who means a lot to me and let them know how much I appreciate them being a part of my life.
Yes! These are things that I really-really-really want! Sounds like a good plan!
XX
Summary of what happened this week...
1). In the local news, a man stole a string of cars, shot and killed a woman at the grocery store in Harlingen, drove to another town thirty minutes away, drove a car through the entrance doors of Wal-Mart and drove the car back out through the other doors, injured several people, shot himself, cried for his mother, and then, committed suicide.
2). One of the new kids ran away from the shelter on Tuesday.
3). My first case was approved for reunification of a child and his parents who have not seen each other in 16 years.
4). People at work have started a weight-loss challenge. You put $20.00 to join and add $1.00 per pound that you gain per weigh-in. The weigh-ins will be every two weeks. The time frame is only for three months. I wasn't going to join, but the girls at the office continue to whisper in front of my face! If joining this challenge helps me to bond with these people, it will be worth investing the $20.00 for it.
5). I have submitted a second case for approval.
6). The kid on my caseload who has been at the shelter the longest finally has a sponsor. That was a big surprise, because I thought the mother had given up!
7). My little soldier has been acting up. Makes me wonder if he is ADD. His brother keeps calling me and says he would like to meet me. Too bad his brother is only 28 years old. LOL
8). Looks as if we had a very short winter... only a few days of cold weather. Christmas was at 85 degrees... The girls at work are always cold so it feels like an oven at the office.
9). I have a phone now! So now I have a desk and a phone and a black pen and a red pen. LOL... I am still waiting for a computer...
P.S... Sorry for the butt shot. LOL @ I can't see why some people think this looks sexy.