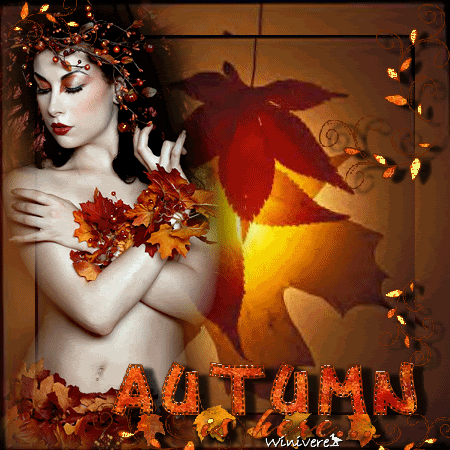 If you realize that all things change, there is nothing you will try to hold on to. If you are not afraid of dying, there is nothing you cannot achieve. ~LaoTzu
@->---
I am new to PSP, but Joyce, Bethe, and I joined a graphic group called LilA on the last week of June this year. I am self-taught in PSP, so I do not know the "right way" to do things, but just seeing some of the examples of the other members has been a tremendous priviledge to be able to follow by their example. I know I still have a lot to learn, but I am happy with my progress so far, because being creative is one of my most favorite things to do...
@->---
Now that I have improved, I want to start sharing my tags with the world. I have been hoping that someone would pimp my journal. That exciting opportunity came true when I became a Mystery Blogger in Donna's This, That, and Hockey Journal... Unfortunately, it was bad timing because it seems that all of AOL was busy moving to blogspot. LOL @ just my luck!
@->---From D's Journal...
* A little bit of TRIVIA about me:
* I taught myself how to cook when I could barely read.
* I earned my first paycheck when I was six.
* As a child, people would ask me to come work for them.
* In my youth, I was able to lift over 200 lbs.
* I am a survivor of everything.
#25 Comment from firestormkids04 9/29/08 6:15 PM
If that's not you, I will eat my hat! Blessings, Penny http://journals.aol.com/firestormkids04/FromHeretoThere
#24 Comment from sunnybethe 9/28/08 4:42 PM
Looks like Winivere to me!
#23 Comment from jeadie05 9/28/08 1:46 PM
Is it you Donna ? ..love Jan xx
#22 Comment from cacklinrosie101 9/28/08 9:17 AM
My first thought was it looks like Bug so it has to be you, D. LOL...I think I guessed one right so my track record isn't great. Love ya, Chris
#21 Comment from gaboatman 9/28/08 6:04 AM
I'm thinking this is you, Donna. 200 pounds? That's impressive even for an adult.Sam
#20 Comment from fisherkristina 9/27/08 11:46 PM
I'm guessing Sugar. 'Cause she's a survivor. Krissy :)http://jjournals.aol.com/fisherkristina/SometimesIThink
#19 Comment from chat2missie 9/27/08 9:38 PM
I'm going to go with the majority here and say it's you!Missie
#18 Comment from luvrte66 9/27/08 8:03 PM
I guess Val of There is a Season!Bethhttp://journals.aol.com/luvrte66/nutwoodjunction/
#17 Comment from toonguykc 9/27/08 6:37 PM
No idea...I've been out of the blogger loop for so long. :(xxRuss
#16 Comment from purplehazebarn 9/27/08 6:25 PM
I go with Donna. Are you asked if you are Bug's mom? (This so frequently happened to me with one of my nieces--and I wasn't even married yet!) LaVern
#15 Comment from geocachelinda66 9/27/08 3:09 PM
Yes that does look uncannily like Donna! Linda
#14 Comment from heavenlybama 9/27/08 2:41 PM
I'm sure it's Donna of This and that, and hockey! :)Hugs,Dana
#13 Comment from justplainbill 9/27/08 1:00 PM
I have got to go with you Donna. If there was a hockey stick in your hands I would be sure it was you. The "Bug" resemblence is un believable. Bill
#12 Comment from jjdolfin9 9/27/08 12:56 PM
I think it's Winivere.Joyce
#11 Comment from mutualaide 9/27/08 12:04 PM
I'm thinking this is Donna of 'This and That and HOCKEY!' cause dang ... that little girl resembles bug who resembles her auntie. Hmmmm.
#10 Comment from floridalady4u 9/27/08 11:40 AM
I have no idea ...cute picture
#9 Comment from hugsdoodlewacky 9/27/08 10:30 AM
((((((((((((((((HUGSTOYOU)))))))))))))))))))))))))))))I am guessing it is also you,aggreeing with comment number 8.I can also see a bit of Bug in you.You are very pretty,even if it isnt you,very pretty little girl.I can see that the little girl is ver strong.Have a nice weekend.
#8 Comment from wyndyday 9/27/08 10:19 AM
I'm thinking the Mystery Lady is none other than Donna herself! She has Donna's pretty hair and Bug even looks a bit like her. Donna is a true survivor and a great lady.Gayle from Florida who met Donna online MANY years ago on WOW.
#7 Comment from glensfork4 9/27/08 10:15 AM
I know who I want to say, but I don't think it's her......First I thought of Indigo, because of hint 1 and the last,then I thought Nelisha......????Michele
#6 Comment from springangel235 9/27/08 10:04 AM
Wish I knew the answer...sorry!!Nice photo for sure!!Hugs!Joyce
#5 Comment from linnpooh 9/27/08 9:43 AM
Hmmmmm.....Indigo or maybe Joann, but I'm not sure Joann has played this game with us. Okay, my guess is Indigo. Whomever it is.....BEAUTIFUL!Pooh Hugs,Linda
#4 Comment from madcobug 9/27/08 9:26 AM
Sorry, I have no idea. Helen
#3 Comment from frankandmary 9/27/08 9:18 AM
Jonbenet Ramsey(SORRY, had to). I don't know, truly have no idea, but she is adorable.
#2 Comment from queeniemart 9/27/08 9:07 AM
i know you do not want to hear this......but i had to write because whoever this is, she is BEAUTIFUL!!!!! AND I HAVE NO IDEA WHO IT IS! LOL
#1 Comment from dsonney01 9/27/08 9:07 AM
Ok, maybe I finally can guess one or not! This is either Krissy or Val! Which one? Dannelle
LOL @ that was a FUN read, Thank you, D!
@->---
Because some of you may not be familiar with my work, I have decided to mix some of the recent old with the new... Today is Renew Your Spirit day, so let's do it!!#
.
The tags I create are snaggable, but if you would like your name on them, plz email me or leave the name you want on them & your email address in the comments section so that I can start working on them. XX