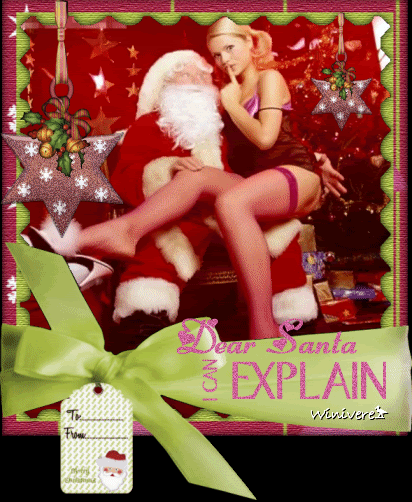 Greetings! Yes, I got fired on Tuesday. The main boss really doesn't know the paperwork involved in case management so the way the Boss from Hell wrote it up, she made me look really bad, although it was minor stuff that could have probably been completed in an hour or two. Because I was planning to take three days vacation, I was busy trying to get as much done so I could turn in my remaining cases before the end of the week so the cases could be reviewed for approval while I was out. But at 4:30, the main boss asked me in and the Boss from Hell was there, too. I was upset that they didn't allow me to keep the kids art. I had tons of it. They are jealous that the kids love me so much. They watched me pack and they walked me out. Fortunately, the kids were no longer in the building...

They actually did me a favor letting me go, because I was burned out with my boss' bullying... and for the first time since this job began, I actually woke up in tears on Monday. She literally sucked the life out of me and crushed my spirit. The drive back and forth took two hours out of my day everyday, not to mention waking up so early just to get there in time.

I have never been as sick as often as I was at that job, and that's mostly because I never took a vacation the whole year I was there. It is amazing that I was unbelievably sick on Monday and Tuesday, sneezing and coughing like a dog. Yesterday, I took care of myself and actually rested. I couldn't go anywhere, because God has been crying for over a week. It has been cold and raining and raining. I can only imagine how flooded out Mother is.

I keep getting wet in the rain. Yesterday was so bad that I didn't go to the employment office, but I requested three letters of recommendation from three of my friends. I hope they can write them up soon. I found an old paycheck, so I was able to figure out how much I was paid an hour. I revised my application and resume in the Work In Texas site and applied for three jobs. Then, I went to the grocery store last night, although it was still raining, but the price of my medications went up double the price! OMG... I bought some toilet paper and came home. LOL...

This morning, I applied for unemployment by telephone. I was on the phone for over 30 minutes. OMG @ I am going to have to buy more minutes for my phone. I don't know how this is going to work, because I usually only use my minutes for emergency and I talk to my daughter for a little while on the weekends...

Well, today, I was surprised to get a phone call from one of the places where I applied. I have an interview in the morning. They are opening a new center in the town where I currently live, but the interview will be all the way to Brownsville, which is an hour and a half from here. Grrr... I hope it is not raining tomorrow. I also have a test for a different job on the 22nd.

XX