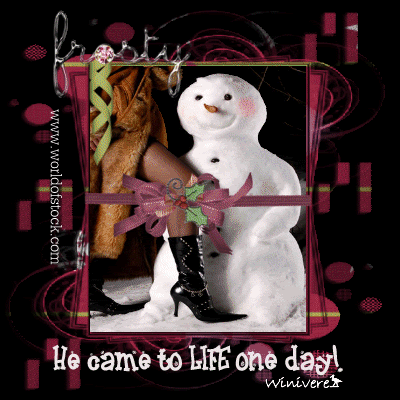 1. Wrapping paper or gift bags?
There's no excitement in opening up a present from a gift bag. Wrapping paper is the way to go! It's almost as exciting as opening up a man with lots of buttons.
2. Real tree or Artificial?
The aroma of a real tree is awesome, but an artificial tree saves the forests and it is more economical because you can spend your money on presents instead.
3. When do you put up the tree?
After Thanksgiving and hopefully before Christmas. LOL
4. When do you take the tree down?
Christmas is not over until after the Three Kings come in January.
5. Do you like eggnog?
Not really... We prefer Abuelita Hot Chocolate. It's a Christmas must.
6. Favorite gift received as a child?
This doesn't specify if it was a Christmas present or not. We were too poor to receive Christmas presents when I was a child, but one time when I was sick an elderly woman from school came to our house and gave me a ceramic figurine of a little girl with a flowing dress and a bonnet. I don't remember who the woman was but her kind gesture is something I will always remember.
7. Hardest person to buy for?
Mother. She will regift or come straight out and tell you she doesn't like it.
8. Easiest person to buy for?
The children because they always tell you what they want. LOL
9. How do you decorate your tree--matchy-matchy or hodgepodge?
Most of my ornaments are from the same designer. They are of fat mermaids, fat fish, seahorses, a frog prince. The others are not designer but they continue the sea theme. My brother bought me a starfish to put on the top of the tree, but Mother lost it and never gave it to me. I keep telling myself that I am going to go buy one, but I haven't taken myself to the Island in a long time.
10. Open the presents Christmas Eve or morning?
I get lucky if I get to unwrap tamales. Should I buy my own gifts and act surprised?!
11. Favorite Christmas song?
Santa Baby
12. Favorite Christmas Movie?
While You Were Sleeping
13. When do you start shopping for Christmas?
In January. I like to shop throughout the year to make sure I don't get caught in that Christmas shopping mess.
14. Have you ever recycled a Christmas present?
No. I hang on to presents I don't like. LOL
15. Favorite thing to eat at Christmas?
tamales = food and unwrapping in one! LOL
16. Travel at Christmas or stay home?
Doesn't matter as long as it is spent with Family.
17. Can you name all of Santa's reindeer?
Was one of them named Chuy? LOL
18. What do you want to do for Christmas this year?
It would be nice to stick to my original plans to visit with my daughter and her family in San Antonio, but if I don't get a job before Christmas, it will be more economical to stay here and continue to look for work.