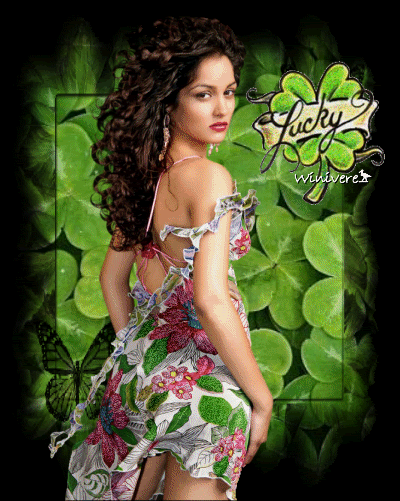 .............................................
I have never been lucky enough to receive a quarter from the Tooth Fairy. I have never been lucky at games of chance. I have never been lucky to win anything that I didn't work hard for. I have never been lucky in love. Could it be that LOVE is a game of chance?
They say Irish people are lucky, and if you kiss someone who is Irish, you will be lucky, too...
So what makes kissing one person luckier than kissing another? Shouldn't it be lucky just to be kissed?
So maybe I am NOT Irish, and maybe I do not know where leoprochans hang out. I do not have any lucky charms, and I have never seen a pot of gold at the end of the rainbow, but at least, in America, you can keep your leprochans, because we are lucky enough to have the real Patrick!