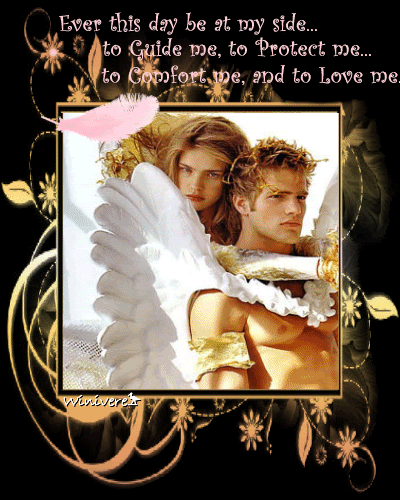 E

very day on the way to work, I recite the

23rd Psalm

, the Lord's Prayer, the Hail Mary, the Glory Be, the Prayer to my

Guardian Angel

, and then, I adlib a short prayer to ask God

to be with me

throughout the day,

to thank Him

for the Blessings in my life, and

to Bless and Protect the people I love

... but one day last week, I just didn't have it in me to say my prayers...
LIFE

with the people I work with has been such a horrible series of events... I don't fit in... I do my work, but I do not say a word unless if I am asked something about my cases. I am not part of

the click

... It's as bad as my first marriage: see no evil, hear no evil, speak no evil, have no fun. Just be a "yes" person, just be passive, just do what they tell you. Don't bother to have ideas. Don't bother to have opinions. Don't bother to have a personality! LOL...
Everyday that I am there, I keep telling myself that I am not there to be friends with the She-Devils...

I am there for the people I serve

... If I go to another job, it will just be geography, because jealousy always follows me wherever I go... Being single is hard, because I cannot

put my head on

anybody's

shoulder

when I feel down... I just have to bite my tongue and

keep on going

...
But the morning after the day that I couldn't pray, I opened the car

door

to get into my car... and

there it was

... There was a

little white feather

on the floor in the back of the driver's seat. How did it get there? It wasn't as if the wind had blown it in... Nobody gets into my car but me... I have not been around feathers ever since Tidbit passed away...
... I smiled to myself, knowing that my

Guardian Angel

left a little feather behind...

just a tiny reminder

that

He is always there

to Guide me, to Protect me, to Comfort me and to LOVE me, even if there are no humans in my life to hug me...