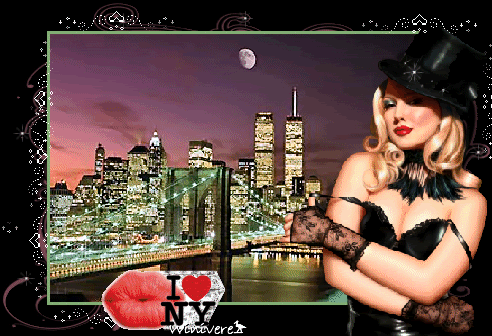 Last week, I had two cases approved for Family Reunification. One of them was in Virginia and the other one was in New York. When I called the Mother who lives in New York, I told her that we were still looking for someone to travel with her son. "Oh, you come, Winivere!" she said... Little did I know that her wish would come true... YES! I was in New York this weekend, reuniting a family...
When we changed planes in Houston, our seats were so far apart that I tried to get us closer together. In doing so, somehow, I got bumped up to First Class. OMG @ is this how rich people are treated? The man gave me a margarita to start off. I was flying before the plane was! Lunch was a wonderful Greek salad with chicken and vinegarette dressing, a fruit salad of cantaloupe, grapes, and pineapple, a hard roll, and corn chowder. The man offered me some red or white wine, but after the margarita, I thought I had better not! LOL...
When we came into New York, the weather changed and it began to rain... We walked up to where we were supposed to meet... The boy was the first to see her there... With big smiles, they yelled for each other until their bodies were in a tight embrace... Mother kissing her son... and son hugging his Mother... As always, the reunions are so emotional... so full of joy and happiness and gratitude... and as usual, it brought a tear to my eye...
Meanwhile, the weather became worse. Because of the thunderstorms and tornado watch, I was not able to return to Texas on Friday night, so I had to look for a hotel. Unfortunately, I took the wrong shuttle and they gave me a hard time because I was looking for a different hotel. The man threw the phone number at me, but I got the ride back. Then, it took the hotel three hours to get me a room, because they were so busy checking people in. There were so many airport cancellations that people were pouring into the hotel and other hotels near the airport were booked also. They must have made a million dollars that one night at the hotel where I was! Every time my boss called to pay for the room, they put him on hold. By the time I got to my room, it was too late to do anything except look at the fabulous view outside my window of this bridge in my tag, so I ordered Chinese, took a long bath, and lay myself down to sleep in those wonderfully cold sheets in that king sized bed. I was feeling so pampered and I haven't felt like that in a very long time!
Unfortunately, the trip back was not as nice. On the morning flight, they only gave me cold cereal and on the afternoon flight, I only got orange juice...
YES, I wore my lucky black shirt, and as usual, it brought me luck. What is it about that shirt?! I met two men while I was on this trip, so I have two new email addresses. LOL
XX